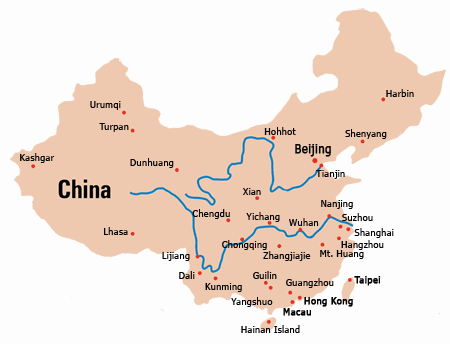 Visit China with customized a la carte city tours. You can create your own customized China tour package by combining the individual cities to fit your time and budget.
Besides the typical highlight city tours for first time visitors, we also offer specialty tours for those who have travled to China before and want to see something new and off the beaten path. From the camel riding along the Silk Road to visiting the authentic minority village, from hiking through the Yangtze Gorges to enjoying the Tee time on the world class golf courses, our special interest tours will give you a truely unique opportunity to experience the real China close up.
All of the China city tour packages have guaranteed departure, even for single traverler. Each tour package includes highlighted siteseeings, English tour guide, private vehicle with driver, hotels, etc.
If you do not find the cities you are interested on our website, pleaes contact us for your travel needs as we